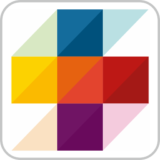 MaxCare
Maximumizing focus on quality healthcare
MaxCare is customizable, centralized and integrated hospital management ERP software that handles different directions of workflows effectively. It makes hospital operations easy and provides a strong decision support system that helps management keeping track of revenue streams, patient records and other critical metrics.
---
Architectural Overview
A unique hybrid, multi user system. Provides best of both – LAN based and WEB based solutions.
Almost all operations run on hospital's local network without intemet. Internet is just needed for sending messages/email.
Versatile system that can be operated from windows computer and android phone/tablet.
Easy and simple Ul interface for quick operations. Minimal training required for daily operations.
No need to purchase additional hardware, extra licenses or server. Hardly any major change required in present infrastructure.
Any number of authenticated devices can be connected to the system without additional cost.
Connecting and updating software is simple via features like auto discovery and auto update.
Right based access to users for effective management and work distribution.
Instant access to various information insights makes hospital management really easy.
Multiple options for effective communication with patients.
Local as well as cloud data backup mechanism available.
---
Modules

Item Management with Rule Based Auto Rate Facility
Outdoor patient Management
Indoor patient Management
Services Billing
X-ray, Sonography, physiotherapy etc.
Doctor Consulting Fees Management
Fund Management
Hospital Relief, Gov. Relief,Org. Relief
Outsourced Treatment Billing

Other Income Tracking
Ambulance, Gate pass etc.

In - house Inventory Store
Employee Management and Payroll
---
Integrations
Laboratory Analyzer
Biometric attendance devices
Bulk SMS
Mobile app and website
Email
Ambulance live tracking